Count me in!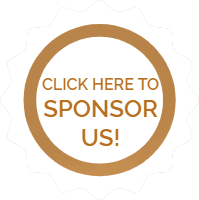 The success of the Olympic Logging Conference is due to the tremendous support we receive from our sponsors, and we greatly appreciate it. Sponsor generosity allows us to invite superior speakers, schedule lively entertainment, and provide quality meals as part of our conference package. Participants enjoy learning about current topics relevant to the timber industry while networking with others in the business. Everyone looks forward to returning the next year.
As we work to put on another outstanding conference, your support is vital to our success. Any level of support is greatly appreciated.
2018 Conference Sponsors
Platinum
Andritz Iggesund Tools
Associated Petroleum Products, Inc.
Brumfield Construction, Inc.
Bryan Henke Enterprises, Inc.
Campbell Global
Cascade Trader
CEM Equipment
CIMECO, Inc.
Doosan
Evergreen Fibre
First Federal
Green Crow
Green Diamond Resources
Hermann Bros Logging
Janicki Logging & Construction
Jopp Energy
Kitsap Bank
L.G. Isaacson Co.
Les Schwab
Lincoln Industrial Corp
McFarland Cascade Holding, Inc. A Stella-Jones Company
Merrill & Ring/M&R Forest Products/M&R Inc
Modern Machinery
Murphy Company
N C Machinery
Northwest Equipment Transport, Inc.
Pape Machinery
Pederson Land & Timber, Inc.
Port Blakely Tree Farms
Port of Port Angeles
Port Townsend Paper Corp.
Rayonier Inc.
RL Smith Logging
Rotobec
RSG Forest Products
Shearer Bros.
Skagit Bank
Superior Systems, Inc.
Technical Forest Solutions
Timber Automation
Triad Machinery
Washington Contract Loggers Credit Union
Weyerhaeuser
Willapa Logging
Willis Enterprises
Gold
A-1 Timber
Alta Forest Products
Bekkevar Logging & Trucking
Bramstedt Sales
Canyon Lumber Co.
Cascade Hardwood Group - Port Angeles Hardwood
CFPC Alcan Forest Products
E and E Timber Inc.
Forest2Market
Forks Fiber, Inc.
Grose Construction
Hadaller Logging
Harbor Timber
Hoquiam Plywood Products
Interfor
Local Manufacturing Inc.
Masco Petroleum
Munro LLC
Northwest Farm Credit Services
Northwest Hardwoods
Northwest Log Scalers
NorthWind Forest Consultants
Olympic Resource Management
Pac Veneer
Pacific Fibre Products
Ponsse
Quadco Equipment, Inc.
Sierra Pacific Foundation
Sunset Hardware
Western Peterbilt
Wood's Logging Supply, Inc.
Silver
Albright Managed Networks
Dahlgren Logging
Edwards Logging
Formark Forest Marketing Enterprises
Harbor Saw & Supply
International Veneer Co.
Ken Becktold Logging
Ken's Kutting, Inc.
Kenworth Northwest, Inc.
Millwood Timber Inc.
Nippon Dynawave Packaging
Pacific Rim Log Scaling Bureau
Port Susan Forest Management
Professional Forestry Services, Inc.
Redmond General Ins. Agency
Reichert Shake & Fencing Inc.
Sevier Logging
Thomsen Timber
Richard & Merridee Vuori
Whisler Communications
Bronze
A & B Machine & Hydraulics, Inc.
Borden's Auto Parts, Inc.
Brunstad Logging, Inc.
Dunlap Towing
Fruit Growers Supply
Ritchie Bros.
Schinnell Surveying & Mapping
Tikka Construction Co., Inc.