2020 Speakers
Keynote Speaker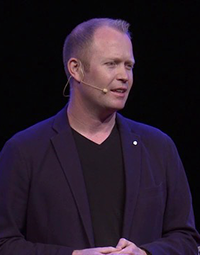 Russ Vaagen
Vaagen Timber
Russ Vaagen was born and raised in Colville, WA. After High school, Russ attended Washington State University with degrees in Human Resource and Business Management. Following college, he spent a short time working in Seattle for the accounting firm, BDO Seidman. Russ was soon buying logs in Western Washington and British Columbia for his family's company, Vaagen Brothers Lumber for about 3 years. The next stop was Spokane in sales and marketing. Soon after, Russ moved to Colville to work in operations, and eventually Vice President for Vaagen Bros.
After 16 years, a new opportunity in the form of Cross Laminated Timber inspired a professional change. In 2016, Russ started a new, separate company called Vaagen Timbers that is now producing CLT and Glulam beams. He's also the founder of Bend & Sway, a content and social media marketing company based in Spokane.
Russ had the opportunity to serve as Chairman of Timber Product Manufacturers Association, Chairman of the Western Wood Products Association Export Committee, and currently serves on the board of Sustainable Northwest and the Northeast Washington Forest Coalition as its board President.
Russ lives in Colville with his family. He and Aleksandra love everything the northwest has to offer. They love spending time on the boat in the summer and the ski hills in the winter with their three kids.
---
Featured Speaker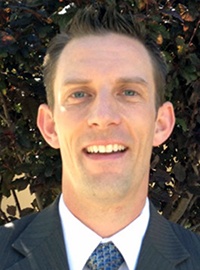 Mike Burnett
Empire CAT
Bias is a natural part of the human condition—of how the brain works. And it affects how we make decisions, engage with others, and respond to various situations and circumstances, often limiting potential. These differences may create misunderstandings, stereotypes, and conflicts. What if we could leverage the differences between the five generations in the workplace and our own bias instead of just eliminating conflict?
Mike Burnett from Empire CAT will share with you the reasons for the differences and how to find creative solutions. Mike has over 20 years of experience in the learning and development field. He is an expert on Employee Engagement, Organizational and Leadership Development. He loves driving change management and business cultural transformation efforts.
Mike has an amazing wife and 4 kids.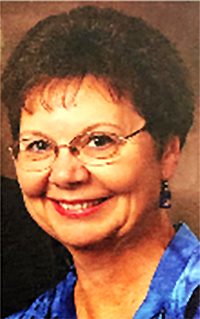 Kay Hermann
Kay has been attending the Olympic Logging Conference for over 40 years. She and her husband Bill were chairman in 1989.  Kay was also conference manager for 20 years.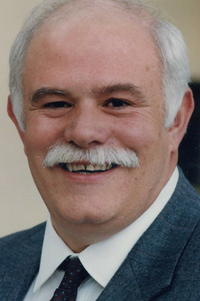 Jack Zaccardo
Retired-DNR Washington State
Jack Zaccardo has lectured with stories, photos and humor on logging history for over 55 years. Jack, a retired State of Washington Department of Natural Resources forester, is the fourth generation of his family to work in the timber industry.
Jack's great grandfather Luigi, an Italian shoemaker, immigrated to the Olympic Peninsula and found work in the logging industry. His grandfather Anthony lived on the Blyn, Clallam County homestead and was a logger, mill owner and forest fire warden. Jack's father Joe was a logger and mill worker; his mother Verylee met Joe when she was a logging camp cookhouse "flunkie".
Jack uses his maternal grandfather Bert Kellogg's collection of over 15,000 historical slides and negatives to show how logging evolved from 1880 to the 1930's. Jack is a past chairman of the Olympic Logging Conference and past director of the Pacific Logging Congress.
---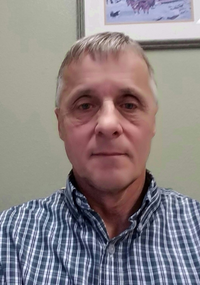 Jerry Bonagofsky
President and CEO of the Washington Contract Loggers Association
Jerry has worked at WCLA since 1995. From 1988 to 1995 he worked for the Washington Department of Labor & Industries primarily as their statewide logging safety consultant. He also worked as a logger for about 16 years.
---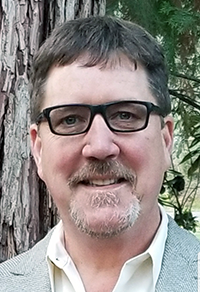 Wayne Settle
Ritchie Bros. / Pacific Logging Congress
Wayne Settle's 21 year sales career has been as a Territory Sales Manager for Ritchie Bros Auction Co. He is an accomplished business development executive offering expertise in generating company growth through lead generation, customer service and sales along with suggestion on marketing techniques. He is currently based in the SF bay area of California with his wife.  He studied Business in Beijing China and earned a degree from the University of Oregon. He has been an active member of the Pacific Logging Congress (PLC) for 20 years, along with being an active member with the National Utility Contractors Association (NUCA), United Contractors (UCON) and the Beavers (Heavy Engineering Construction Assoc).
---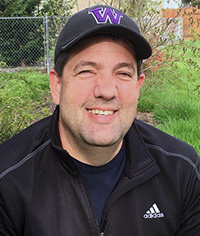 Matt Comisky
American Forest Resource Council
Matt was born and raised in Seattle and attended the University of Washington where he earned a B.S. in Forest Engineering. He spent the first 15-years of his career in private industry providing engineering, forestry, construction management, and real estate services to both large and small private landowners. Prior to joining AFRC, he worked for the Washington State Department of Natural Resources (DNR) as an engineer. While at DNR he managed a variety of duties, engineering timber sale support, road and stream crossing design, road maintenance projects, and served as the lead engineer during the 2007 Windstorm salvage project. Matt also is a graduate of Class 31 of the Washington Agriculture and Forestry Leadership program.
At AFRC, Matt is responsible for monitoring both State and Federal timber programs within Washington. Additionally, he works with field staff, stakeholders, federal, state, local governments, and elected officials on forest policy issues throughout the state. He currently serves on the state's Forest Health Advisory Committee, the Encumbered Lands Steering Committee, and the DNR Solutions Table. Additionally, he is the co-chair of the Olympic Forest Collaborative, a Board member of the Pinchot Partners, and supports AFRC's consultant on eastern Washington based collaboratives as well as a Board member of Advocates for School Trust Lands. He and his wife, Jodi, reside in Chehalis with their two children, where he enjoys beekeeping, playing soccer and gardening.
---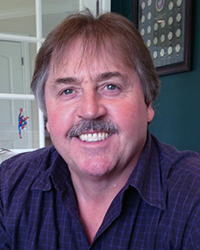 Russ Smith
Modern Machinery
Russ Smith has over 39 years of experience in Forestry Product sales and customer service.
Russ joined Modern Machinery as a territory manager in 2008, working out of the Modern Machinery Rochester branch, he serves many different markets. He offers a broad range of equipment including Mining, Construction, Material Handling, Crushing and Screening, Drilling, Road Maintenance and Forestry Steep Slope Equipment.
Prior to joining Modern Machinery, Russ was a senior Factory Rep at Madill, where he excelled in Yarder Equipment Sales and Service. His 14 years of experience at Madill, along with his past experiences working at Ross Equipment, Timber Harvest Equipment and Cascade Loggers Supply has made him an expert in Logging and Forestry Equipment.
Russ Smith grew up in Washington. He is Happily Married to his wife Tami for 26 years, He also has a 14 year old daughter Kylee. Russ has received Bronze, Silver, and Gold Komatsu Sales Certification and is currently completing his continuing education certification. When he is not out selling equipment, Russ enjoys spending time with his family and attending industry trade shows as well as logging conferences.
---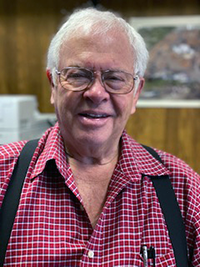 Bill Hermann
Hermann Bros.
Bill has been a logger all of his life. Since his high school days cutting firewood in the late 50s, he and his brothers learned discipline doing chores on the family farm. Nothing teaches a work ethic like farm chores. 
With the exception of time in the Navy and a deployment to Vietnam, Bill has not worked for anyone except family. He and his brothers officially started logging in 1968, after the service. Always trying to do a good job contracting logging, they have now been in business for 52-years. Their business has grown from the three brothers, to over a 150-person crew and is still growing. Bill enjoys most of the challenges—except for the regulator roadblocks. The forest is their passion and their charge. They are the true environmentalists.
Bill has been married to his wonderful wife Kay for 47-years and they have three youngsters—Joe, Kary and Mike.
Bill is proud to say, that he is the same age as the Olympic Logging Conference.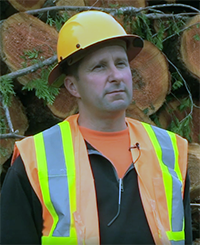 Frank Chandler
Technical Forest Solutions
Frank Chandler is a second-generation logger.  Frank graduated from Central Washington University with a Bachelors in Flight Technology.  He has been in the logging industry all his life and currently is partner in C and C logging as well as Technical Forest Solutions. C and C logging operates 14 different sides from cut to length to tree length cable operations. C and C has held the lowest safety Mod rate in the state of Washington for several years.  TFS is the USA/Canada sales and distribution company for EMS New Zealand which MFG's state of the art winch assist units as well as interlocked mobile grapple yarders and grapple carriages.
Frank is a big believer in changing our industry culture.  Frank was on the original board for the Logger safety initiative in Washington State. Frank is also a board member of the Oregon Logging Congress.
---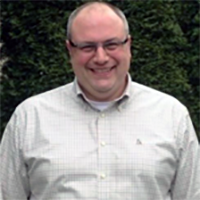 Travis Ridgway
Weyehaeuser
Travis Ridgway's career started with graduation from Oregon State University in 1996 with a BS in Forest Engineering. He went to work as an engineer for Willamette Industries, Inc. that same year. In 2002, Weyerhaeuser purchased Willamette and he moved to an engineering position on the St. Helens Tree Farm in Longview. Travis managed company logging sides beginning in 2007 and worked in the Longview Export Yard as a supervisor for 2-years. In 2014, he managed the Aberdeen Tree Farm for 2-years before moving to Oregon to manage the Springfield Tree Farm. Travis is currently the North Washington Regional Manager for Weyerhaeuser.
---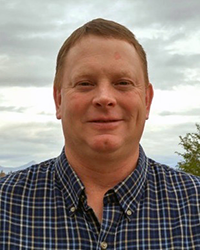 Steve Courtney
Roseburg Forest Products
Steve Courtney is currently the Wood resource Procurement Director for Roseburg Forest Products. For the last 28 years he has been trading raw materials for wood products facilities in the NW and northern California. He and his wife Diane reside in Roseburg. They have 3 children and 2 grandchildren.
---
Mark Corrao, Ph.D., P.H
LiDar
Dr. Corrao has expertise in many diverse aspects of rangeland, forest and water resources, their management, analysis, and related policy. His experience across the West as a project lead for multiple Tribes, State, Federal and private industrial clients affords him a unique perspective in natural resource analysis. Mark has 10 years of field inventory experience, 15 years in public outreach, and 7 years' experience in geospatial analysis and processing. Mark is a mentor for graduate students at the University of Idaho as adjunct faculty, and currently manages technology applications for NMI focusing on LiDAR, Imagery, and Drone-based data-supported tools. Mark holds a B.S. in Forest Ecosystem Management, M.S. in Watershed Hydrology, and a multi-disciplinary Ph.D. in Soils Physics and Environmental Law.
---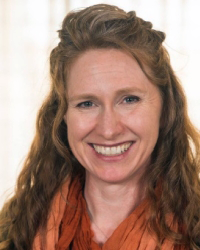 Koshare Eagle
Washington Dept. of Natural Resources
Koshare Eagle is responsible for the timber sales program at the Washington State Department of Natural Resources. DNR offers around half a billion board feet (is that 1.18 million m3) of timber for auction each year from state-managed forested trust lands. She has a Forest Management degree from Oregon State University (Go Beavs!)
She held several roles in the state lands programs in western Washington from 1995-2011, including forester, unit forester, and district manager (covering Lewis and Pacific Counties). After leaving the state lands program, she managed DNR's fire and forest practices programs in southeast Washington for 2½ years. Koshare left DNR to pursue an interest in helping others develop leadership skills, through training and consulting. However, the right job opening at DNR lured her back in 2018. As the Assistant Division Manager for the Product Sales Program, she is able to use both her operational forest management background and her communications skills. Her goal is to help DNR's state lands staff succeed in growing and harvesting timber for trust beneficiaries, while working within legal frameworks.
Phonetic pronunciation to help you: Koshare is pronounce ko shär ē. It rhymes with "sorry"… though you won't be sorry once you meet her!
---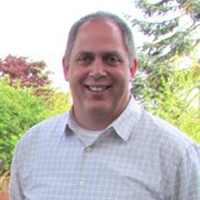 Dennis Gregory
World Fuel Services
Dennis Gregory has 35 years of experience in the petroleum industry in the operational, transportation and sales areas  Dennis has a well-rounded perspective of the industry and has worked through many industry upgrades, changes and challenges His strong background in operations and CLS certification help him to understand how changes can affect the end users and provide useful insight for them. He is currently employed by World Kinect-Energy and operates from their APP division.