75th Annual - Olympic Logging Conference
April 29 - May 1, 2020
Featured Speaker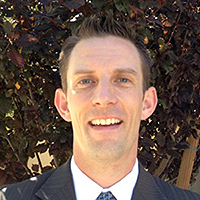 Mike Burnett
Learning & Development Manager at Empire CAT
For the first time in history, there are five distinct generations in the workforce: Traditionalists, Baby Boomers, Gen Xers, Millennials and now Generation Z or iGen.all with their own perspectives, styles, and expectations. These differences often create misunderstandings, stereotypes, and conflicts. What if we could leverage the differences between generations instead of just eliminating conflict?
Mike Burnett from Empire CAT will share with you the reasons for the differences and how to find creative solutions. Mike has over 19 years of experience in the learning and development field. He is an expert on Employee Engagement, Organizational and Leadership Development. He loves driving change management and business cultural transformation efforts. He has years of leadership experience and has seen what works and what does not when working across generations.
Mike has a wife and 4 kids.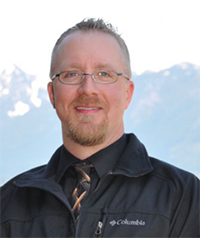 Don Banasky
Vice President of Western Canadian Timber Products Ltd.
Don began his career with an entrepreneurial spirit as President of Untamed Industries Inc. providing customers with a variety of labor-related services. In 1994, he joined TimberWest Forest Corp. and gained experience as a chokerman, rigging Slinger, hooktender, and a mechanical processor operator. In 2002, along with Bryan Gregson he launched FallTech Logging Ltd., which provided mechanical falling and bunching services of upwards of 424 MBFT. At this time, he also began D. Banasky Logging Consultants Ltd., which focused on project management, safety and systems development, team building and training in the Forest Industry and still runs this company to this day providing deactivation work and consulting.
In 2011, FallTech Logging Ltd. was purchased by The Gregson Group where Don provided consulting and management services to both companies. Don acted as Operations Manager for Copcan Contracting Ltd.; involved in many capacities including estimating, project and systems management, strategic business development and safety implementation
Don also served as a Director of Practicum Placement at Vancouver Island University and sits on numerous industry committees including the Steep Slope Advisory Committee and the Incident investigation Advisory Committee. In 2013, he was awarded the BC Forest Safety Council MVP Safety Award. Don is also the recipient of the Canadian Medal of Bravery.
In 2013, Don was a guest of the Forest industry Safety Accord in the United Kingdom where he was invited to view and comment of the Forest Industry there, as a result of excessive injuries and deaths. Don gave safety presentations in various community auditoriums and in the woods throughout the Country with great success. This same year he was invited to speak at the Forest Industry Safety Summit in Rotorua.
Don was on the TLA Board of Directors and served as president in 2014 and 2015.
Don is currently Vice President of Western Canadian Timber Products Ltd, who is a Tenure Holder who performs all phases of Logging and Forestry.
---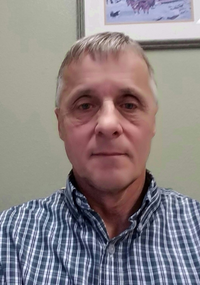 Jerry Bonagofsky
President and CEO of the Washington Contract Loggers Association
Jerry has worked at WCLA since 1995. From 1988 to 1995 he worked for the Washington Department of Labor & Industries primarily as their statewide logging safety consultant. He also worked as a logger for about 16 years.
---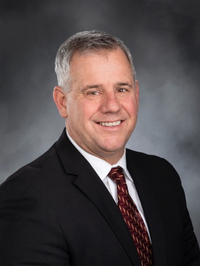 Rep. Richard DeBolt
Washington State Representative 20th District
Rep. Richard DeBolt was elected as a state representative in 1996, serving the 20th District, which includes a southern section of Thurston County, most of Lewis and Cowlitz counties, and the northern tip of Clark County. Richard was the House Republican Leader in 2004 and from 2006-2013. He works hard to create, and maintain, an open and honest flow of communication between his constituents and the government.
Richard is the ranking Republican on the Capital Budget Committee, and also serves on the Health Care and Wellness and the Environment and Energy committees. A former director for the Chehalis-Centralia Chamber, he is a native of Tacoma. As a youth, he traveled extensively while his father served in the military. Richard attended school in Germany and England, earning his Bachelors degree in International Relations from the University of Wyoming.
Richard and his wife, Amy, live in Chehalis. Amy is an elementary school teacher. They have a daughter, Sophie and a son, Austin.
---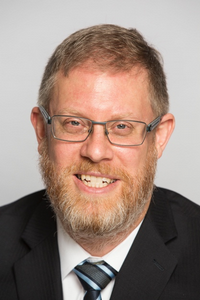 David Elstone
Executive Director for The Truck Loggers Association
In this role he advocates for independent timber harvesting contractors, their suppliers and the rural communities they live and work in. He works to ensure that the TLA is a strong and unifying voice for BC's coastal forest community.
Prior to joining the TLA, David worked as a Senior Analyst for ERA Forest Products Research focusing on global and local forest products market. David's background in on-the-ground forestry and financial analysis gives him a depth of knowledge critical to his advocacy work for the TLA.
---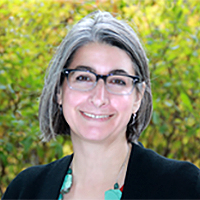 Jean Fike
Washington Department of Natural Resource NW Regional Manager
This position has overall responsibility for DNR activities within 5 counties of Northwest Washington. This region manages about 387,000 acres of state trust lands for forestry, farming, and commercial uses while maintaining important habitat and facilitating a variety of recreational opportunities. She also oversees forest practices, wildfire prevention and firefighting efforts on 1-million acres of state and private forestland.
Prior to working for the DNR, Jean managed the East Multnomah Soil and Water Conservation District in Oregon where she converted a funeral home to an office/demonstration space with pervious pavement, a green roof and composting toilet. Other accomplishments, included creation of a farm business incubator and a farmland protection program. Previous experience also includes, managing the Ecosystem Services Section of the PA DCNR, coordinating the PA Natural Heritage Program and a revision of the PA Natural Community Classification System. Jean holds Master's degrees in Botany (plant ecology) and Public Administration.
---
Kacie Hillery
Western Timberlands Forester - Weyerhaeuser
Kacie is a Forester for Weyerhaeuser, Western Timberlands in Goshen, Oregon. She started working for Weyerhaeuser in June of 2018 and has been doing silvicultural work since she started. This work includes leading spraying, burning, planting and road maintenance programs. Prior to this, Kacie began her timber industry career working for Miller Timber Services as a forwarder operator in 2017. This was a great opportunity to gain experience and knowledge from a contractor and operators' perspective. She graduated from Washington State University with a Bachelor's degree in Earth and Environmental Science with a minor in Forestry in 2017.
---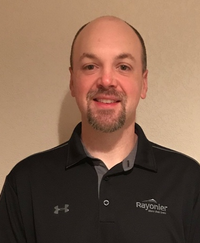 Zack Jones
Manager, Forestry Systems - Rayonier
Grew up 10 miles from our Hoquiam, WA office and went to the local community college, Grays Harbor College. Got an AAS degree in GIS and was hired by Rayonier as a GIS Technician. I've worked in GIS for half my career and then moved into IT where I now manage the forestry systems for all of Rayonier's US operations.
---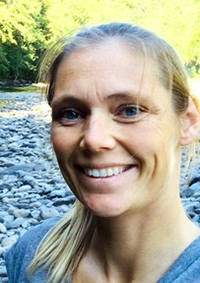 Nicole Kimzey
Chief Operating Officer, Merrill & Ring Inc.
I was born and raised in Port Angeles, Washington with the Olympics as my backyard and playground. I knew that one day I wanted to start a family and career in my home town and my passion for the outdoors pushed me to explore the forestry sector that I had heard so much about.
I am a proud graduate of Oregon State University where I received my Bachelor of Science in Forest Operations Management and Minor in Business, Cum Laude. I have had the privilege of working the past 8 years for Merrill & Ring and couldn't be happier with my career choice.
I have an incredibly happy and healthy little family, my husband Jed and two sons Jacob (7) and Sawyer (4) whom I am thankful for every day and wouldn't be able to pursue my passion of forestry the way I have without them. If I'm not working or volunteering, I'm spending every moment with my amazing family.
Let's get kids outside to visualize and appreciate what the "outdoor" office is all about!!
---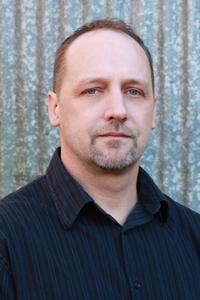 Kushiah McCoullough
Product Support & Operator Training - TigerCat
Based in Shelton, Washington, Kushiah has been involved in many aspects of the logging industry in the Pacific northwest for his entire working career. His specialties include steep ground logging application with a lot of seat time in both the Tigercat LS855C shovel and the L870 series fellerbunchers. Kushiah also has several years of experience managing field operations for various logging companies.
"I have operated almost every machine utilized in timber harvesting and I find Tigercat far superior to any competitive brand. The customer service, quality and safety of the machinery and the fact that Tigercat is at the forefront of modern logging techniques makes them the pinnacle of all timber harvesting machinery," Kushiah comments.
With a somewhat unique perspective stemming from his experience as a machine operator and field manager, Kushiah will be primarily involved with product support and operator training. "I want to enable customers to safely and efficiently realize the full potential of the equipment they have purchased and to teach new and innovative techniques especially as they pertain to steep ground logging."
---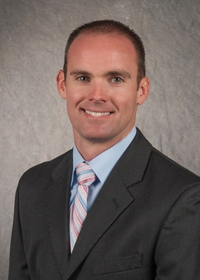 Justin McDermott
Forestry Sales Manager: U.S. and Canada - John Deere
Based out of John Deere's global headquarters in Moline, IL, Justin McDermott has served in various sales and marketing roles with company over the past 7 years. With forestry equipment sales responsibilities for the U.S. and Canada, Justin has gained perspective from logging professionals in multiple regions across the continent who face the common challenge of recruiting, developing, and retaining highly productive and efficient operators. He will speak to advancements aimed at meeting those challenges and the role technology can play in creating successful logging operations in the future.
---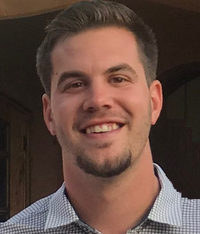 Ryan Robertson
Territory Manager - Ritchie Bros.
Ryan Robertson is a Territory Manager for Ritchie Bros and has been with the company for 5 years. He covers the Olympic Penninsula, SE Alaska, and SW Washington.
He went to college at Central Washington University where he majored in Finance with a minor in Economics. He lives in Olympia with his wife Lindsey.
---
Ken Schirman
Territory Manager, Triad Machinery
Ken Schirman has been with Triad Machinery for the last 8 years. Starting out with the company as a Territory Manager, Ken quickly moved to becoming the Tacoma Branch Manager, where he has successfully brought the Tacoma branch to the forefront of Triad Machinery. In addition to Tacoma, Ken oversees operations in Mt. Vernon. Ken is known at Triad for his knowledge of the equipment and his ingenuity in coming up with ways to make things run better and more efficiently.
Ken and his better half, wife Kelsey, live in Kent. They have three busy boys and are expecting a girl to join their crazy crew in a few months. They are currently accepting any and all donations of wine or whiskey to help get them through the next 18 years. Ken loves the Seahawks, Sounders, hiking, skiing, jeeping, and most things that keep him outdoors. He summited Mt. Rainier a few years ago and plans to do it again, much to his wife's dismay.
---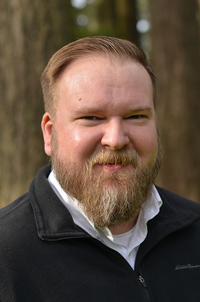 Nick Smith
Executive Director and founder of Healthy Forests, Healthy Communities
Nick founded Healthy Forests, Healthy Communities in 2013 to advocate better multiple-use management of our public forest lands. As a member of multi-generation farming family, he has a passion for natural resources and rural communities.
Nick has a background in public policy and communications, having worked in the Oregon Legislature in various capacities and having served several members of leadership in the House of Representatives.
Nick is an active member of the Oregon Society of American Foresters, previously serving as chair of the society's Communications Committee.
He holds a BA in Journalism from Chico State and a Master of Public Administration from Portland State.
When he is not advocating for active forest management, Nick enjoys spending time in the forests of the Pacific Northwest with his family.
---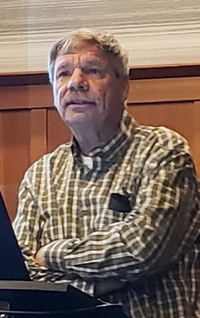 Mark Standley
President - Log-Safe Inc. & Pacific UAV Technology
Mark Standley is a 5th Generation Logger. He started Log-Safe Inc. in the early 80's specializing in logging safety for contract loggers. His job services include helping logging contractors develop and implement safety and health programs, job site inspections, and accident investigations. Mark Standley is currently. providing his services to over 25 logging contractors on a monthly basis.
Additional responsibilities include: member of The Associated Oregon Loggers, past president of the Clatsop Co. Safety Council, member of the OSHA Logging Advisory Committee, President of the Camp 18 Logging Museum (home of the Loggers Memorial), Medic First Aid Instructor, and a Certified Oregon Professional Logger.
In 2016, Mark Standley formed a drone company called Pacific UAV Technology to enhance contractors safety and health programs. Using drone technology in the logging industry has helped reduce strains and sprains within the community. The technology is helping is water rescue, firefighting, and flying bags of trees for the tree planters.
---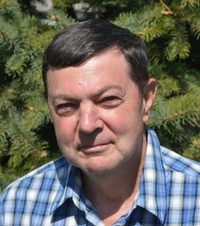 Joel Swanton
Regional Sales Manager, Western North America Forest2Market
Forest2Market is a supply chain expert and advisor to existing and prospective customers in the western region. He also advises forest products industry participants on the use and integration of Forest2Market products and services into their business decisions.
Swanton has more than 30 years of experience in all phases of the wood fiber supply chain, from forest operations and procurement to certification and forest policy. He most recently served as Procurement Manager for Expera's mill in Old Town, Maine. From 2005-2014, Swanton served as Northeast Region Manager for the Forest Resources Association (FRA). During his tenure at the FRA, he revitalized member involvement in the region, increasing participation in Region Policy and Forest Operations Committee activities.
Prior to joining the FRA, Swanton was Manager - Sustainable Forestry at International Paper from 2000-2005, where he was responsible for the development, implementation and external audit of sustainable forestry standards for both forestland and procurement operations in the Northern US.
Before that, Swanton worked in a variety of roles in his 20-plus years at Champion International, the last six years as Manager - Forest Policy. In this role, he led public affairs communications strategies to build trust and support for forest management strategies and represented the company's interests in forest policy to government audiences.
Swanton received a Bachelor of Science in Forestry from the University of Maine.
---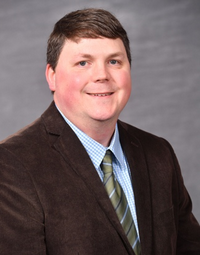 Wes Tracy
Silviculture Manager, Weyerhaeuser
I have been working in the timber industry for 10 years. I am originally from Savannah, Georgia and I spent the first half of my career in the Southeast. I moved to Olympia, Washington 5 years ago to work for Weyerhaeuser and to explore the beaches, mountains, and trails of the Pacific Northwest. I am currently the silviculture manager for a 246,000-acre tree farm located in the Twin Harbors region along the Washington coast and also assist with supervising contract logging operations.
Professional Accomplishments:
Chair-Elect, Washington State Society of American Foresters, 2019.
Washington AgForestry Leadership Program, Member Class 41, 2018 - Present.
Policy Steering Committee Member, Washington Animal Damage Cooperative Program. 2017 - 2018.
B.S. in Forest Management and Wildlife Biology, University of Georgia, 2009.
B.A. in English, University of Georgia, 2001.
---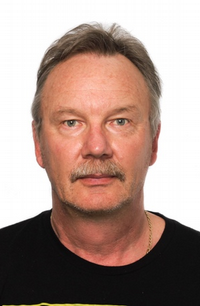 Jouni Viitikka
Branch Manager/ Operator Trainer/Product Support /Sales, Ponsse
Jouni has work with heavy equipment since he was 18 years old, as operator, mechanic and trainer in the military and civilian field in the Finland and around world.
In the forestry since 1988, as a harvester operator with Ponsse and other equipment.
He has been working with Ponsse and Ponsse dealers in more than a half dozen countries as a test driver, operator trainer, technical support and sales.
---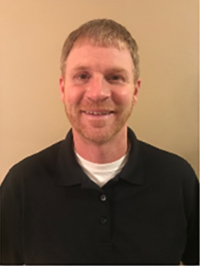 Vince Wilber
Sales & Product Support Manager, Technical Forest Solutions
Vince joined Technical Forest Solutions returning to the forestry industry as Sales and Product Support Manager for TFS. Vince is excited to be part of the new technology and innovation coming to the forest industry.
Vince started his career in the mobile equipment industry right out of high school after attending a technical trade school in Phoenix Arizona, receiving an AA degree in diesel technology. Vince spent 17 years in field service work at the start of his career and to this day he has continued to work in industry performing service and support positions.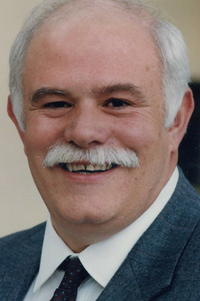 Jack Zaccardo
Retired-DNR Washington State
Jack Zaccardo has lectured with stories, photos and humor on logging history for over 55 years. Jack, a retired State of Washington Department of Natural Resources forester, is the fourth generation of his family to work in the timber industry.
Jack's great grandfather Luigi, an Italian shoemaker, immigrated to the Olympic Peninsula and found work in the logging industry. His grandfather Anthony lived on the Blyn, Clallam County homestead and was a logger, mill owner and forest fire warden. Jack's father Joe was a logger and mill worker; his mother Verylee met Joe when she was a logging camp cookhouse "flunkie".
Jack uses his maternal grandfather Bert Kellogg's collection of over 15,000 historical slides and negatives to show how logging evolved from 1880 to the 1930's. Jack is a past chairman of the Olympic Logging Conference and past director of the Pacific Logging Congress.